[ad_1]
The official website for the upcoming original TV anime for fall 2021 Visual prison posted a main visual and a PV of 110 seconds. The series produced by A-1 Pictures is scheduled to premiere in Japan on October 8, 2021.
The total of 10 main characters from the three anime story groups – O ★ Z, LOS † EDEN, and ECLIPSE – all come together in this awesome main visual. The slogan, "Music connects thoughts and becomes a link." expresses the desire of those who live the fate of vampires to confront themselves and their friends through "songs" in the story.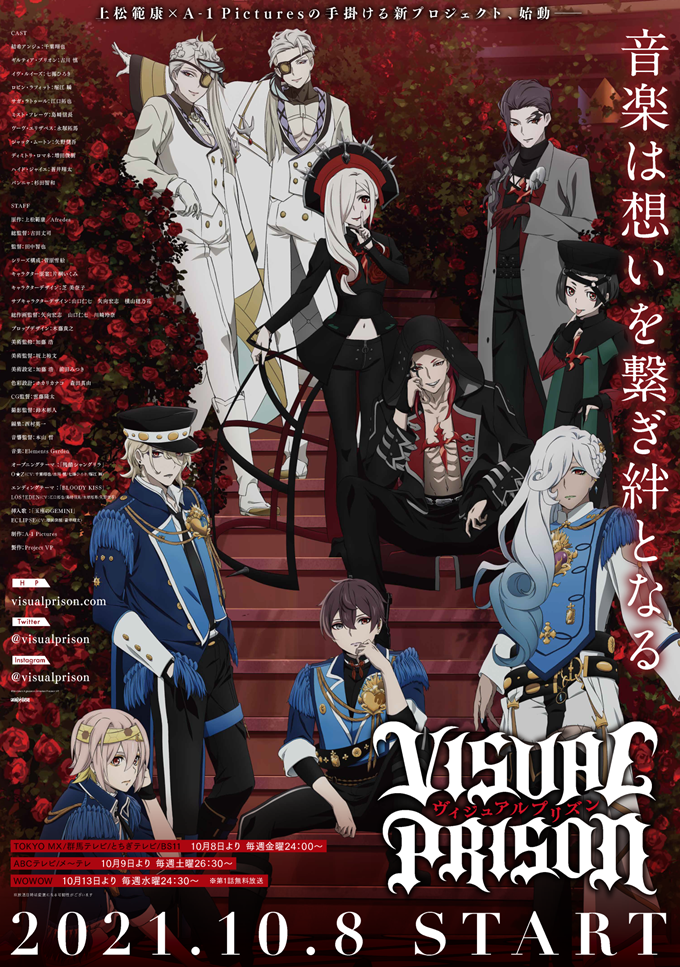 The second clip features the OP theme song from the anime "Zankoku Shangri-La" sung by one of the three story groups, O ★ Z, as well as new scenes and dialogue from the main characters. Keywords from the story such as "red drops", "red moon" and "half vampire" are scattered throughout the video.
Synopsis:
Angel Yuki is a young boy unable to adapt to his surroundings and who has a strong sense of loneliness inside. When he finds himself alone in the world, he leaves his hometown to visit Harajuku, a city where the artists he admires are active. He encounters a live battle between the visual-kei unit ECLIPSE and LOS † EDEN. As Angel is overwhelmed by their energetic stage performance, he is suddenly struck with a pain in his chest. At this moment, Ange wakes up as "Dhampir", half-vampire, half-human.
2nd PV:
In addition, Yutaka Kyan and June Utahiroba, two members of the Japanese aerial visual-key group Gold bomber ("air" means they don't actually play any installments on stage) are confirmed to make a guest appearance in the anime. The number of episodes they will appear in will be announced at a later date.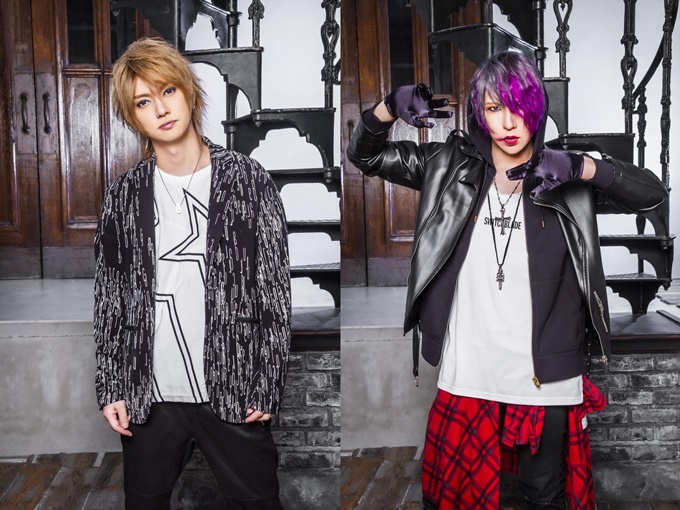 ---
Main voice distribution:
O ★ Z:
Yuki Angel: Shoya Chiba
Guiltia Brion: Makoto Furukawa
Eve Louise: Hiroki Nanami
Robin Laffite: Shun Horie
LOS † EDEN:
Latour Saga: Takuya Eguchi
Mist Flaive: Nobunaga Shimazaki
Widow Elizabeth: Takuma Nagatsuka
Jack Mouton: Shogo Yano
ECLIPSE:
Dmitri Romanée: Toshiki Masuda
Hyde Jayer: Shouta Aoi
Mascot:
Main staff:
Original story: Noriyasu Agematsu / Afredes
Managing Director: Takeshi Furuta (Uta no Prince-sama: Maji Love Kingdom)
Director: Tomoya Tanaka
Series composition: Yukie Sugawara
Original character design: Ikumi Katagiri
Anime Character Design: Minako Shiba
Sub-character design: Hitona Yamaguchi, Hiroshi Yamukai, Honoka Yokoyama
Chief Animation Director: Hiroshi Yamukai, Hitona Yamaguchi, Reina Kawasaki
Accessory design: Takayuki Kido
Artistic supervisor: Hiroshi Kato
Artistic Director: Hirofumi Sakagami
Artistic setting: Hiroshi Kato, Mitsuki Maeda
Color design: Hokari Kanako, Mayu Morita
CG Director: Ryuta Undo
Director of Photography: Akito Suzuki
Editing: Eiichi Nishimura
Sound Director: Satoshi Motoyama
Music: Garden of the Elements
Anime Production: Pictures A-1
Production: Vice-president of the project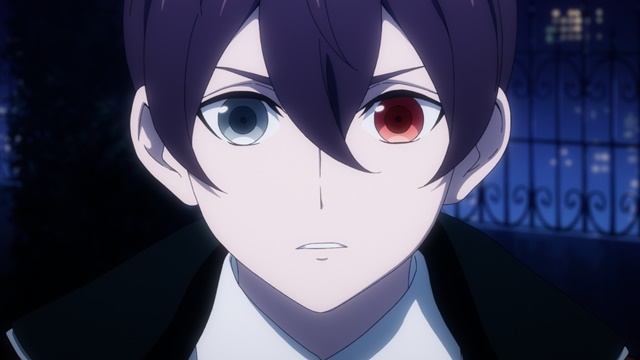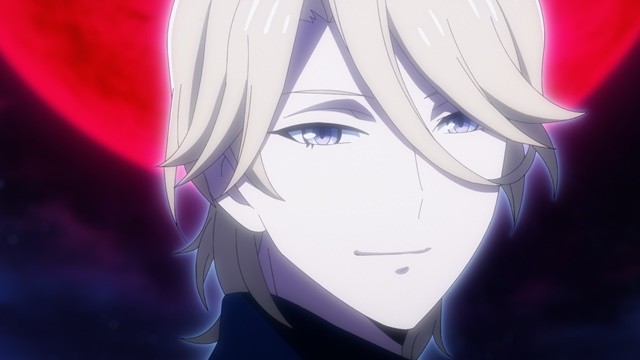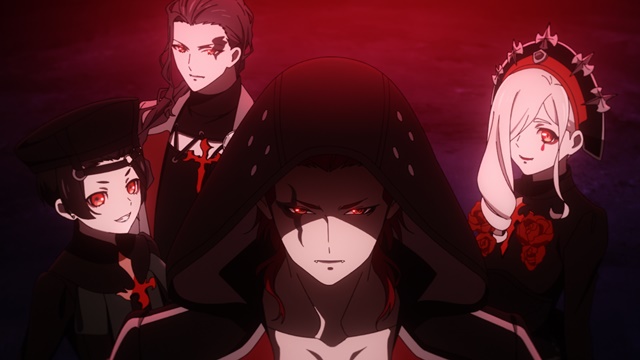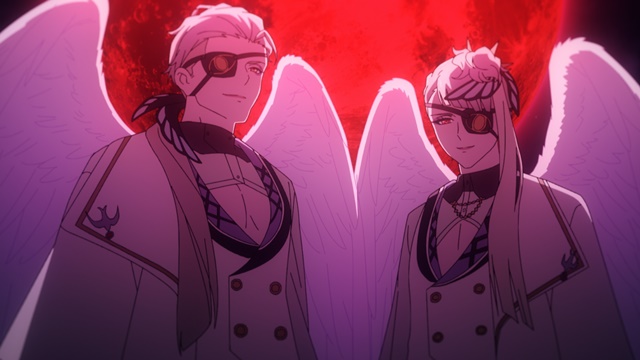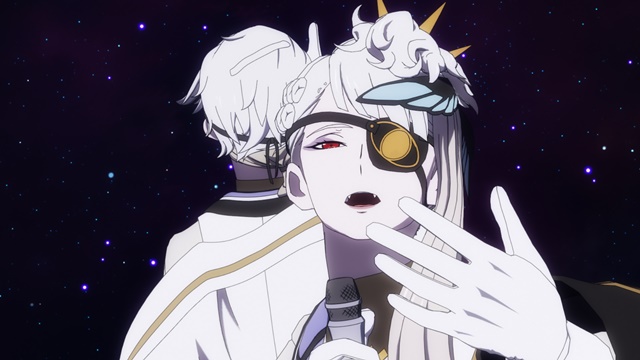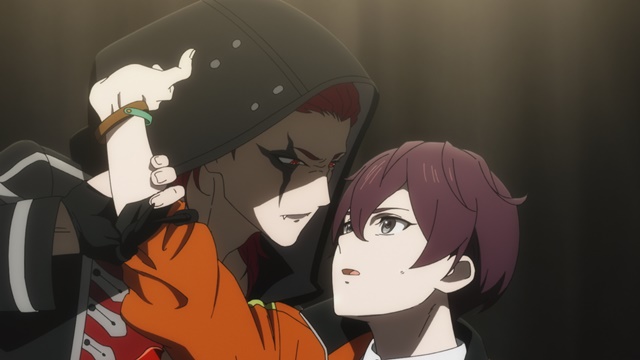 ---
Source: Aniplex press release
© Noriyasu Agematsu, Afredes / VP of the project

[ad_2]